President's Message
Internal Association for the Protection of Intellectual Property
AIPPI KOREA
Thank you for visiting the Korea Group of International Association for the Protection of Intellectual Property (AIPPI Korea).
AIPPI was established in 1897 as a non-profit organization for the protection of intellectual property and is now one of the most reputable global IP organizations with more than 8,000 IP experts from over 110 countries across six continents.
Since AIPPI Korea was founded in 1969, we have actively held and participated in AIPPI World Congresses, international seminars (such as the Trilateral Meeting between AIPPI Korea, China, and Japan), domestic seminars, and exchange events. Especially in 2012, with the successful holding of the AIPPI World Congress in Seoul, we have greatly contributed to enhancing Korea's international status in the IP field.
In order to protect intellectual property going forward, AIPPI Korea will lead academic discussions on new IP issues, such as AI, the metaverse, and biotechnology, and will continue to expand exchanges helpful to our members' practices and businesses. To do this, we will create new additional divisions and committees in our association while strengthening cooperation and exchanges with domestic and international IP organizations and companies.
In addition, in a wide-ranging effort to continuously develop AIPPI Korea and expand its contribution to the IP field, we will work on expanding membership by bringing in more young members and corporate members.
We hope our members will take a special interest in the activities of our association and that new patent attorneys, attorneys-at-law, and IP professionals from companies and academia will join us.
Thank you.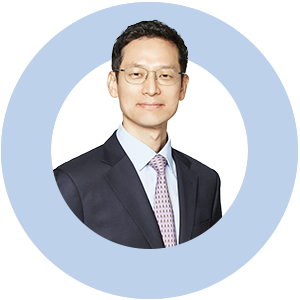 AIPPI Korea President's